LunaLyra

as a Business Opportunity
In addition, LunaLyra also provides business opportunity for those who are interested to be part of our team as an Agents of LunaLyra.
Our business plan is well designed so that our Agents can achieve their targeted second income (nett) per month within 6 months after joining us.
All of our Agents are ensured to achieved their targeted income within 6 months after joining us.
Therefore, we provide FREE personal (one-to-one) and private group coaching directly with Mr. and Mrs. Founders for all of our Agents.
So, let's join us and be part of our team. Just drop your email to us or directly WhatsApp us. We will assist you to be part of LunaLyra Malaysia team.
---
📌 The following are the type of packages for agents and their prices.
1) Peninsula Malaysia / West Malaysia (WM)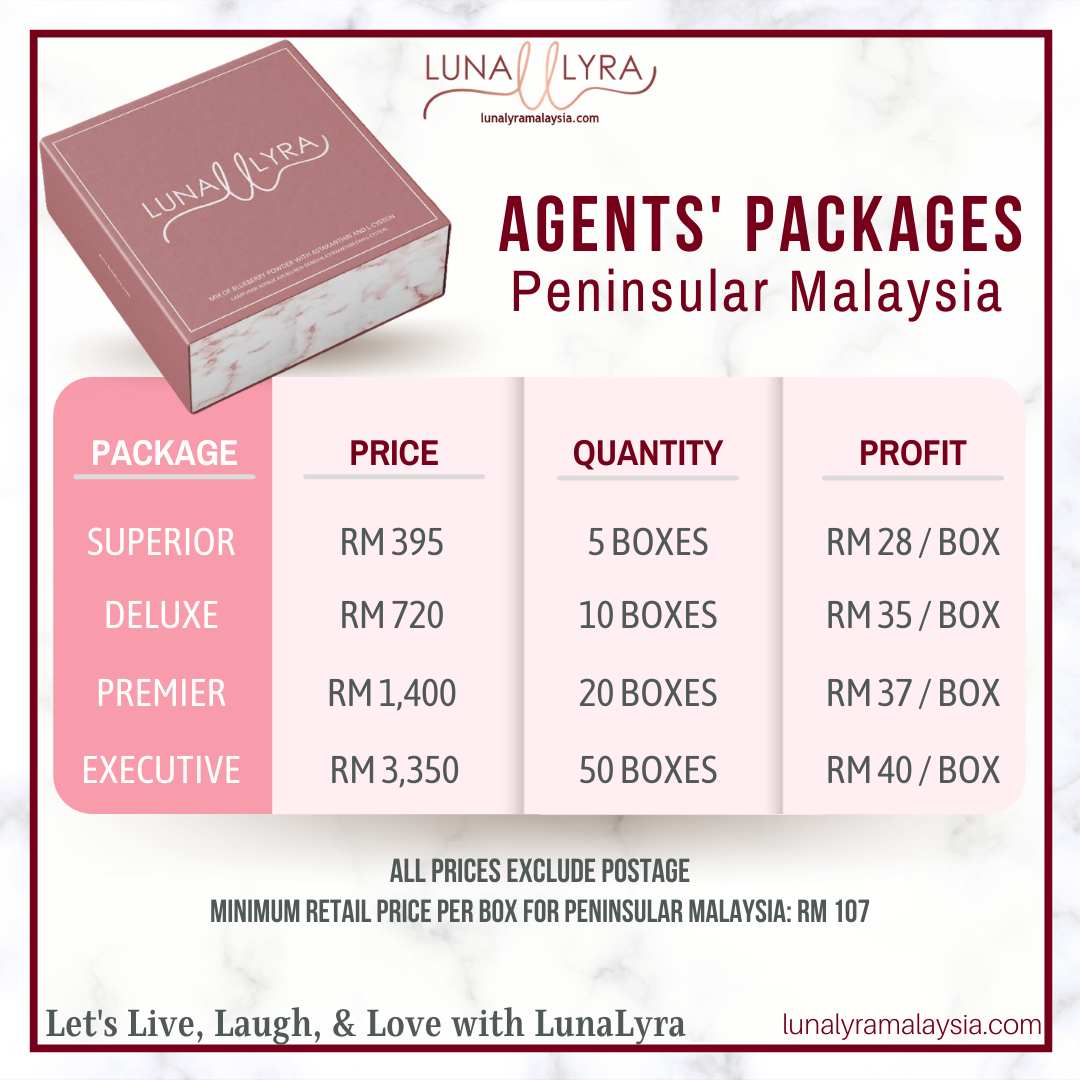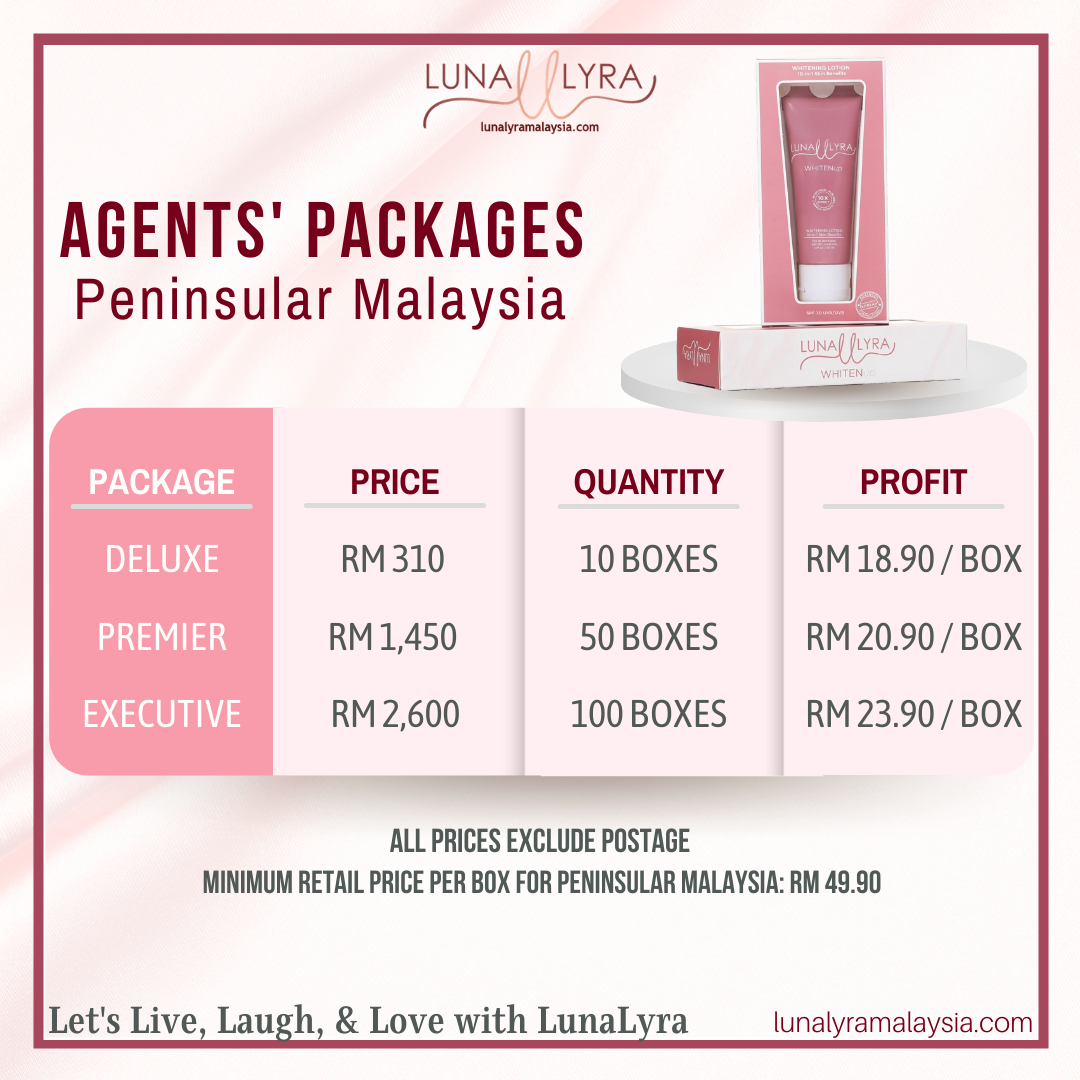 2) Sabah and Sarawak / East Malaysia (EM)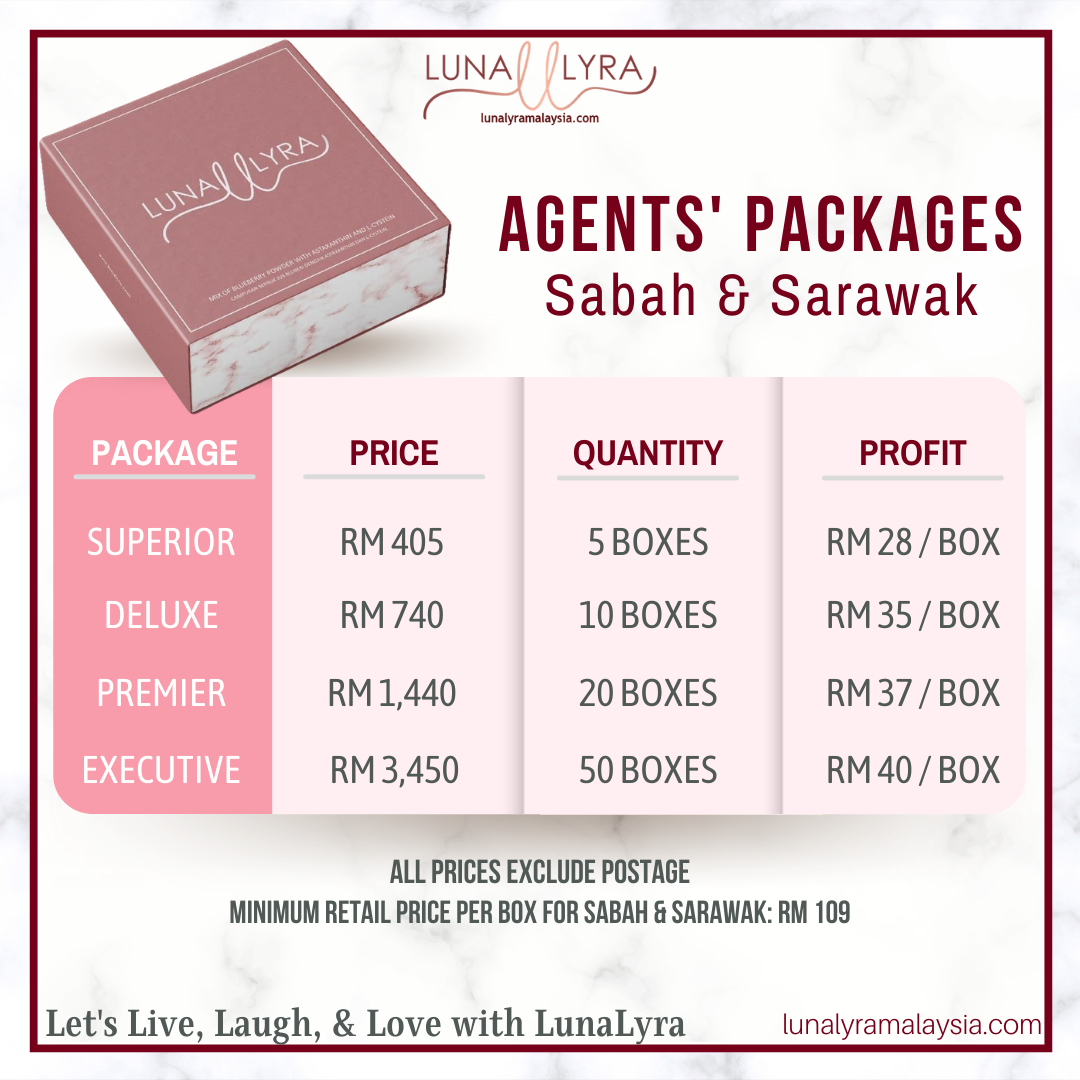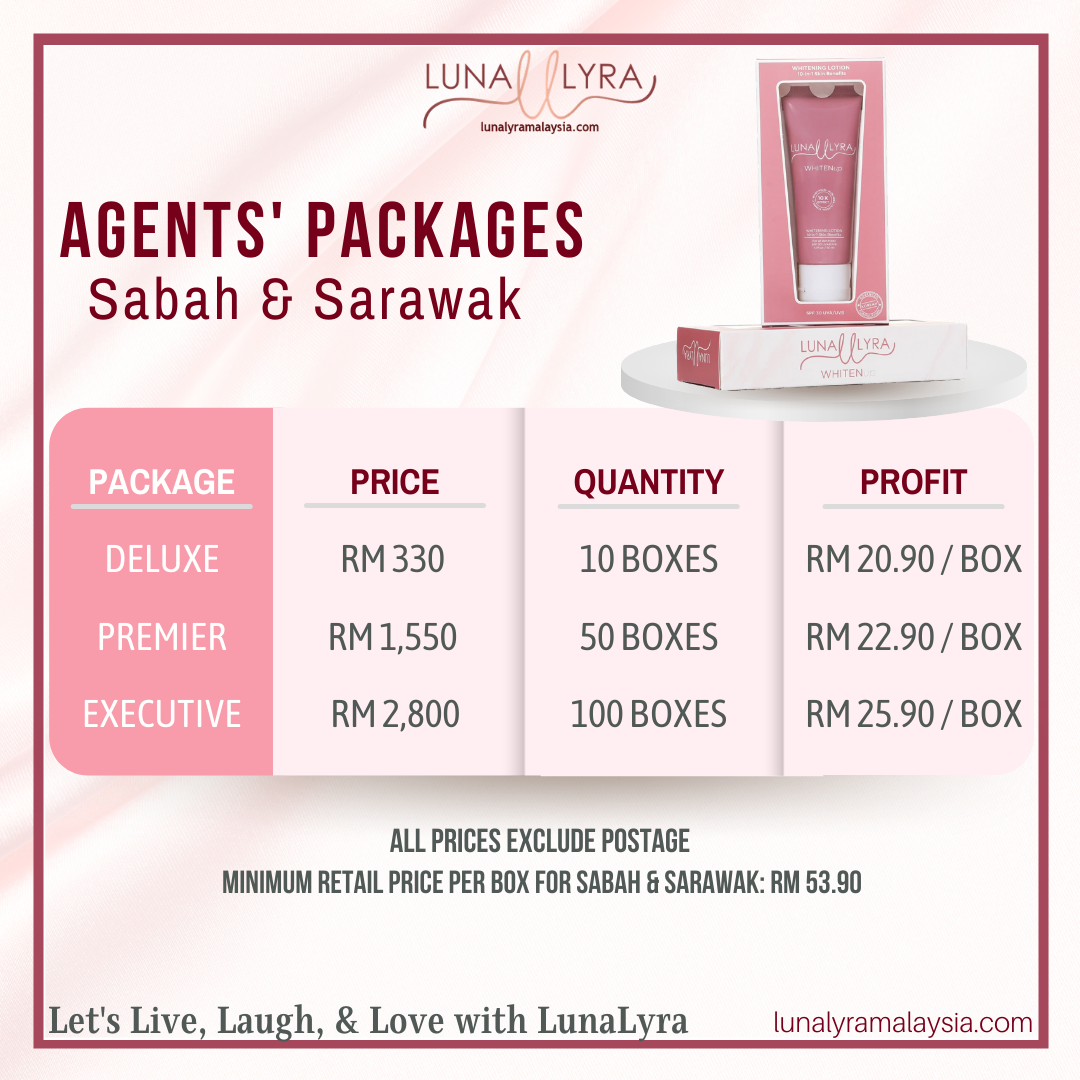 ---